On Tuesday, May 13th, my wife organized a huge fundraising event in support of the Sexual Assault Centre Kingston, featuring the talented Georgette Fry & the Shout Sister Choir and Sally Armstrong, a phenomenal Canadian speaker/journalist/author/human rights activist. Here are some photos from the event, which took place at Grant Hall on Queen's campus. Catering was by Maria from Dream Come True Kitchen(she's awesome) and sound/decorating by Q Design. For information about the event, or the Status of Women committee of ETFO Limestone Local, please check out their website here.
Status of Women Chair (and my wife!) April Elliott, welcoming everyone to the event.
First Vice-President of the Elementary Teachers' Federation of Ontario, Susan Swackhammer.
Georgette Fry and the Shout Sister Choir behind her.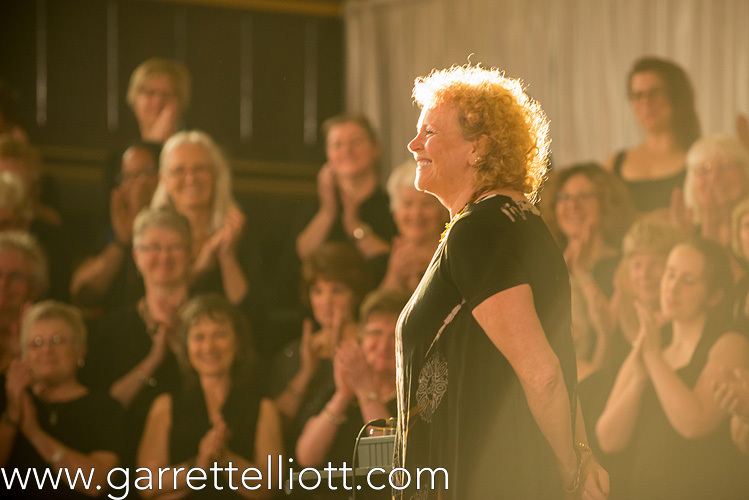 Georgette Fry and the Shout Sister Choir getting the evening off to a great start with their awesome singing.
Sexual Assault Centre Kingston Executive Director Elayne Furoy.
Sally Armstrong.
Packed house! I think they sold about 450 tickets!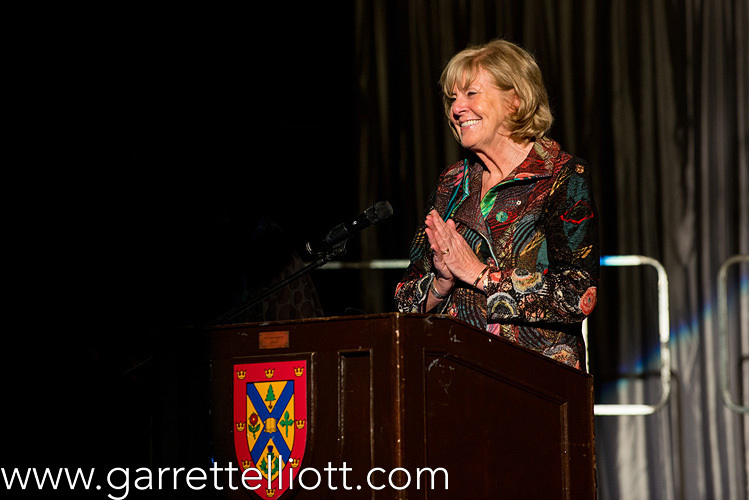 Debi Wells, Vice President of ETFO Limestone Local, thanks Sally Armstrong.
Sally tells awesome stories while she graciously signs books for fans.